Mechs V Kaijus ( Demo 1.3)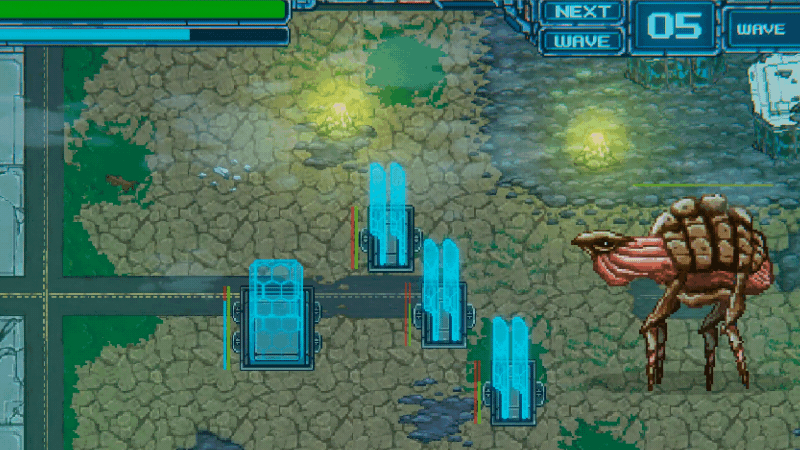 Hello, everyone!
Here's a quick DevLog to tell you what we are working on at the moment.
Titans Units:
Last week we finished 2 more Titans, the largest Kaijus category after the Bosses.These monsters are really huge and have special abilities and attacks.
This is the Dalifante:
It possesses a devastating attack that ignores completely the shield walls, destroying everything on its path until it reaches the Wall (HQ). It is capable of attacking more than one shield wall at a time. The Dalifante has maximum attack priority.
Keyboard shortcuts:
Currently, "R" is for Manual Reload.
We finished adding "1,2,3,4" for the Tanks, Drones, Frozen Orbital Ray, and Missiles, in that order. This is a feature requested by many of you to speed up the deployment of skills while shooting.
Finally, "Space" to activate the Defense Menu! This shortcut is quite difficult to achieve.
Today, it works well only if the space button or the click button are used separately, but if we click on the button and then we press the space key, there is a bug that causes the failure of half of the so-called methods and construction nodes. We are trying to solve this problem.
Player progress manager
Finally, this week we are completely focused in the redesigning of the advance system by levels. We are leaving the [Player prefs] of Unity for our own system.
This is in order to show with how many stars the level was completed. As you pass the mission with 3 stars, 2 special modes will be unlocked: The Horde Challenge and The Titan Challenge.
This method will show the icons of the missions you've accomplished. Nice, huh?
Well, this is a brief overview of what we're working on at this moment.
See you all soon!
Get Mechs V Kaijus ( Demo 1.3)